Hey, I'd like to introduce you to a fast paced, fun and challenging program for when you're ready to take your results from the main Yoga Burn system to the next level.
Because of this, today I'm giving great customers like yourself an easy way to save a ton of money and receive ALL 6 month's of Yoga Burn monthly in 1 Beautiful Package instead of having to wait so many months to get your hands on all of the goods.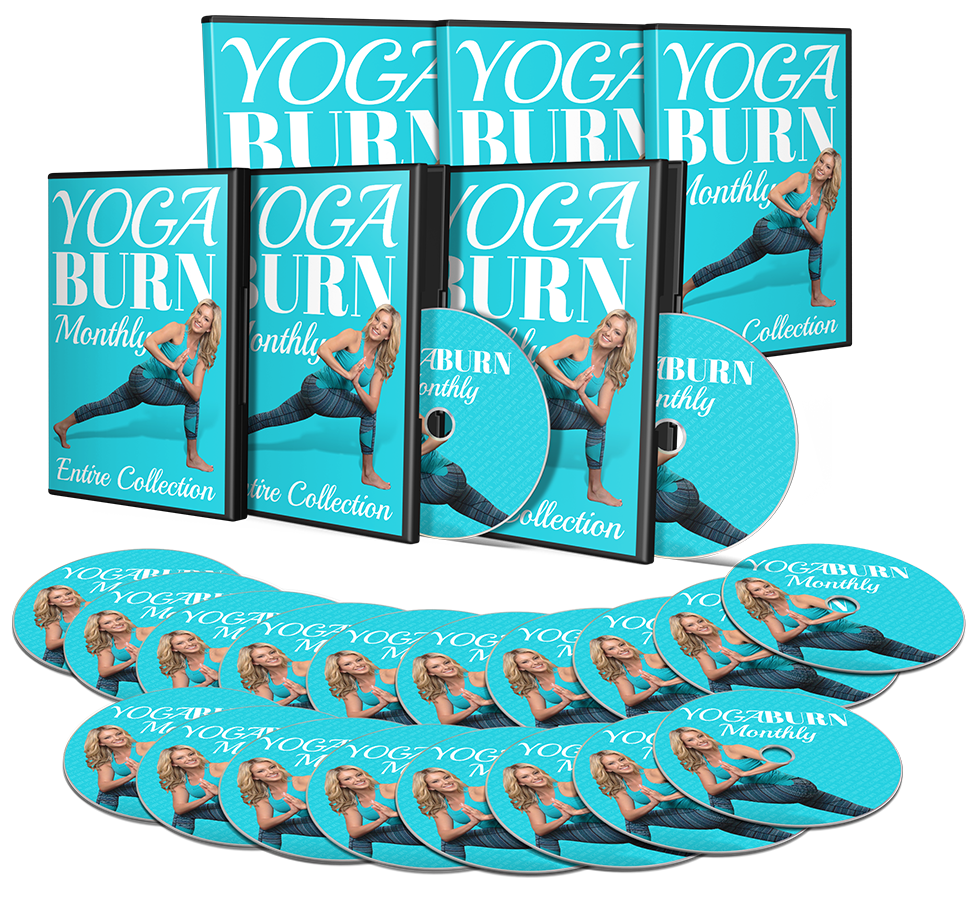 You see, I know how great it is to wake up every day and have the choice of practicing whatever style of Yoga I feel like that day – And if you're anything like me, you also cherish the freedom of being able to take part in whatever style of yoga you want, whenever you want...
Whether you wake up feeling like a soothing Restorative class, an energizing Vinyasa class, a spiritually grounding session of Kundalini, or you're just in the mood for a body sculpting, booty tightening session of Ashtanga or Hatha Yoga - Today's unbelievably special, money-saving offer will deliver you all of this freedom and so much more!
Today only, I'm offering to send you ALL 6 complete collections of Yoga Burn Monthly, right away and all at once so that you can enjoy the benefits of every major style of yoga whenever your wonderful heart desires.
And that's not even close to being the best part…
When you have me send you ALL 6 months of Yoga Burn monthly in 1 remarkably complete and perfect package, you'll enjoy an absolutely incredible savings of $85!
Yep, that's right – You're going to get ALL 6 months of Yoga Burn Monthly, including all bonus collections sent to you right away for a one-time hugely discounted payment of just $282 $197!
Get All SIX CollectionsFor Just
$282

$197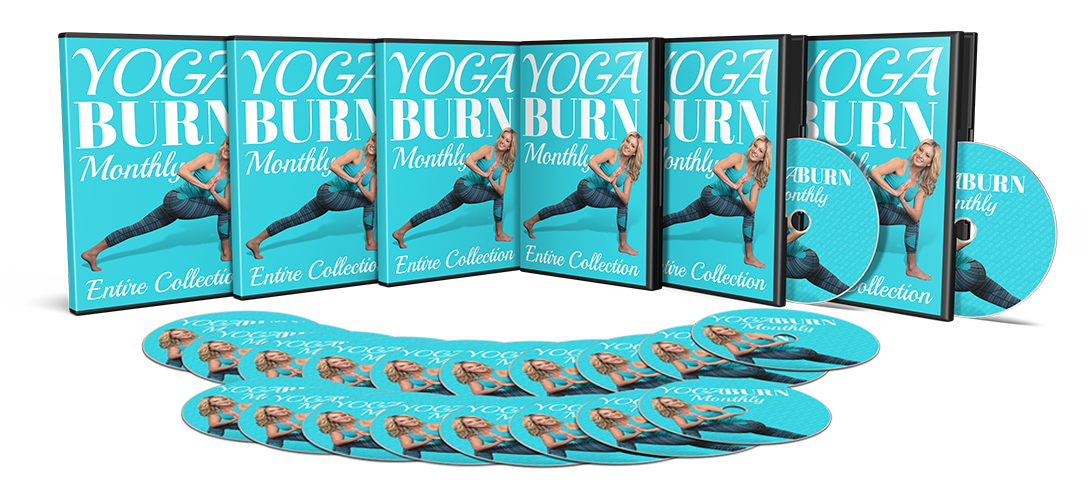 100% MONEY-BACK GUARANTEE
This is by far the all-time BIGGEST discount I've ever offered and the BEST DEAL you'll ever have access to when it comes to anything to do with Yoga. Period.
This should make taking me up on today's special offer to get your hands on all 6 month's worth of Yoga Burn Monthly at such a ridiculous discount a complete no-brainer.
Oh, and I can't forget to mention something very important- Your Shipping is 100% FREE!
And of course, you are always protected by our 60 DAY Iron-Clad 100% Money Back Guarantee, so you have nothing to lose and just a whole lot of savings to enjoy today!
Just remember, this is a one-time-only offer and will no longer be available once you leave this page.
Click the "Add To Cart" button below to secure ALL 6 Yoga Burn Monthly Colletions with this one-time incredibly discounted special price. And again, there is no additional shipping charge and no further payments whatsoever!
And as mentioned, Your Shipping is 100% FREE!