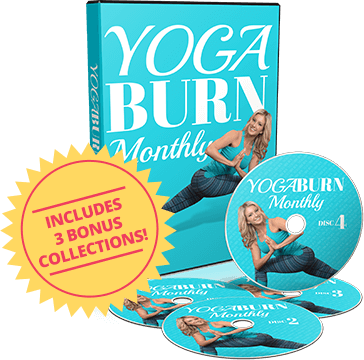 $37$0 + Shipping & Handling

Terms: Check the box above and hit the 'Add to Cart' button above to receive your 100% FREE collection of Yoga Burn Monthly. All that I ask is that you take care of your shipping. If you're super impressed with Yoga Burn Monthly and want to keep your membership, it will only cost $37 per month plus shipping and handling. You can cancel your membership at anytime. If you do not cancel your membership at some point within the next 30 days, your first payment will be processed 30 days from today just before your second Yoga Burn Monthly collection is sent to you. (Watch the video above to learn about everything you're receiving with Yoga Burn Monthly!)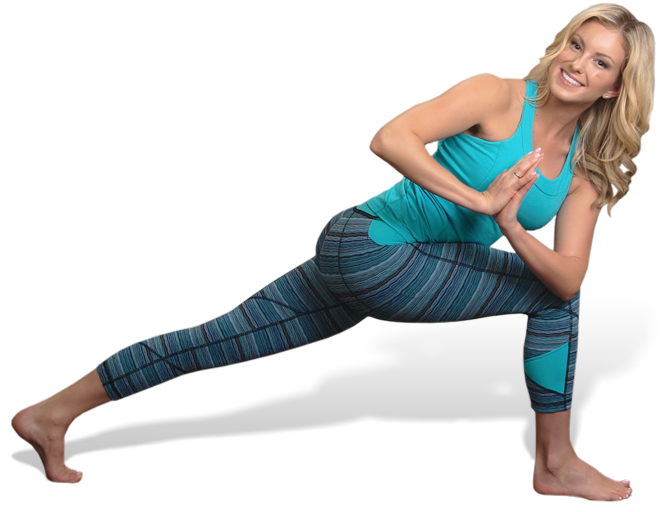 Hello Hello!
In case you don't know me this is Zoe Bray Cotton – Creator of
the best-selling Yoga Fitness System For Women – Yoga
Burn.
When I looked back at all of the amazing support
I've been so blessed to have
received from so many women all
over the world, I made it a
mission to find another
way to give back to this
wonderful community that
I'm so lucky to be a part of.
And I'm super excited to share the end result of this year long mission that I've been on, with you, right now, today…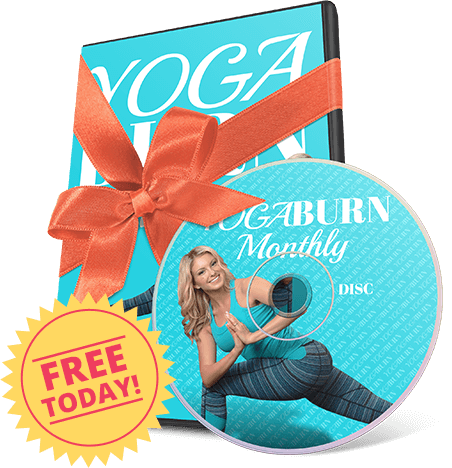 I think you're really going to love it!
Today, I have a totally unique, very special gift worth $37 that I'll be sending out to a limited number of supporters and devote Yoga Burn customers. This special FREE GIFT that can be sent right to your doorstep is a brand spanking new copy
of my newly released Yoga DVD series
- Yoga Burn Monthly.

You see, in celebration of Yoga Burn monthly's launch and to help get the word out about this amazing Yoga Series I've set aside a limited number of copies to send out absolutely free to some of today's customers such as yourself.
All I ask is that you please do me the favour of hearing what Yoga Burn monthly is all about and be honest with yourself about whether or not you'll give it a try before you have me send you a free copy...
Although I'm more than happy to pay for your copy of Yoga Burn Monthly, I do only have a limited number I've set aside to send out as gifts and I'd just like to make sure the gift copies I send out get put to good use.
I've poured my heart and soul into creating Yoga Burn Monthly with the goal of helping women master each of the amazingly unique and breathtakingly beautiful styles of Yoga over the course of 6 months.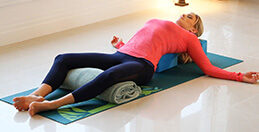 Month 1 Restorative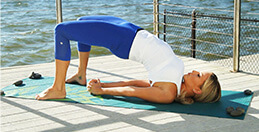 Month 2 Hatha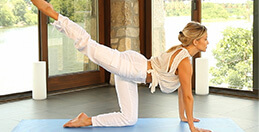 Month 3 Kundalini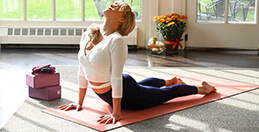 Month 4 Ashtanga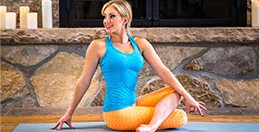 Month 5 Iyengar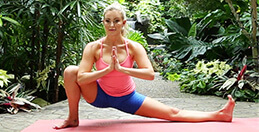 Month 6 Vinyasa
Yoga Burn Monthly promises to deliver you just so much more than any traditional program ever could – This program is my personal pride and joy so to speak because it's so super well rounded, thorough and true to traditional yoga.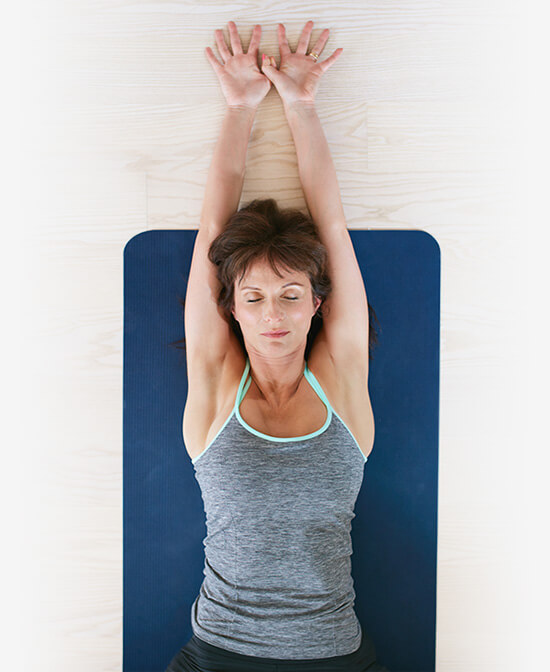 In Yoga Burn Monthly we concentrate on mastering each major style of Yoga with my major focus being on teaching you how to maximize the life changing benefits each of these fascinating styles of yoga can deliver.
You'll not only know how to masterfully execute each major style of Yoga, but I'll get you to a place where you can naturally feel what style of Yoga is best for you depending on your personal needs at various points in your life…
I truly believe acquiring this ability was a big key to my own emotional and spiritual health and personal happiness.
And ultimately, inside of Yoga Burn Monthly I'm going to get you to a place where you yourself can share and pass along yoga expertise to other people you care about so that they may also be able to experience the tremendously positive effects true Yoga brings to one's life.
Here's How
Yoga Burn Monthly Works:
Once per month, for six consecutive months' you'll receive a package in the mail consisting of follow along DVD's jam packed with your trainings, flows and programs along with whatever surprise bonus goodies I have in store for you that month!
And by the end of the six months I can pretty much promise you'll be looking back shaking your head in disbelief when you realize just how much Yoga you've learned, mastered and are now able to pass on.
And on top of everything, when you attain a newfound mastery over your personal state of well-being in body, mind and spirit you'll very likely find yourself thriving in your day to day life in ways you never thought possible.
Now, Yoga Burn Monthly costs just $37 per month plus shipping and handling for everyone that's actively enrolled in this very exclusive 6-month program.
However, as we talked about, as a special gift from me to you I want to send you the entire first month of Yoga Burn Monthly for free…Just take care of your shipping and see for yourself how valuable and life changing this program can be….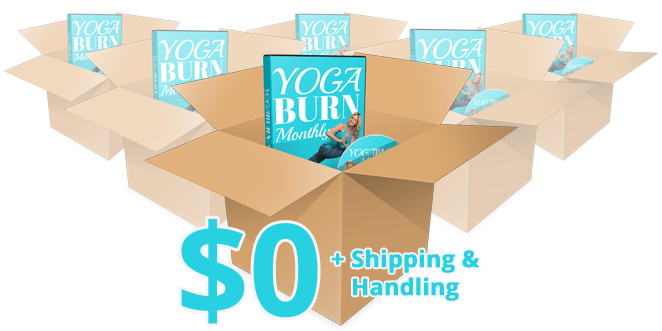 And if for whatever reason at the end of your first free month you're not absolutely blown away by Yoga Burn Monthly, no hard feelings - just cancel your membership by emailing us at support@yoga-burn.net or calling us at (866)-730-7334, and keep the entire first month as my gift to you just for giving Yoga Burn Monthly a try.
Yet, if you are absolutely thrilled by your free month of Yoga Burn monthly like I'm confident you will be and you'd like to carry on with this exclusive program, it'll just be $37 per month plus shipping for the remaining months – And of course you cancel at any time.
So there's absolutely no risk to you – Just try out my free gift to you to see if it's something you wouldn't want to be without!
Does that sound fair enough?
Lets take a little sneak peek at some of what you'll be receiving in your free month of Yoga Burn monthly:
Much of Yoga Burn Monthly's first edition is dedicated towards reaping the rewards and mastering the art of restorative Yoga.
True restorative Yoga is one of my absolute favourite styles of Yoga that I simply can't do without because of the amazing health and emotional benefits this relaxational style of Yoga delivers.
Just a few of the amazing and
most common benefits women
experience with restorative yoga include:
Improved circulation throughout the body including major organs.
Increased energy and flexibility
Significantly improved quality of sleep
Vast reduction of all forms of stress and anxiety
Dramatically improved healing and recovery of both body and mind
Enhanced focus and concentration
Noticeably improved posture
And an overall sense of well being that simply radiates pure positivity.

Trust me- I've got you covered every step of the way with this deeply relaxing and totally rejuvenating approach to restorative yoga and I think you're going to love it! Included Bonuses
And I've also got 3 bonus video collections lined up for you inside of your free package. These are bonus video collections that can only be found inside of the first edition of Yoga Burn Monthly.
For example: One of the bonus collections you'll receive is a video library packed full of detailed and in depth Yoga Pose Tutorials which walk you through how to properly execute and feel a wide range of fundamental and advanced yoga poses.
Just this collection alone conservatively consists of many months worth of Yoga education that you'll now have at your fingertips any time you want to learn something new, or perfect your form of any yoga pose.

On top of this bonus pose tutorial collection I'm also including 2 brand new, special yoga video collections unlike anything we've talked about so far.
Bonuses that are going to absolutely knock your socks off and leave you and scratching your head wondering how the heck I was able to give you all of this for free!
I can't even explain how excited I am for you to experience everything this first edition of Yoga Burn monthly has in store for you.
I'm so very proud of every single video collection I'll be sending you for free and I'm super humbled to be offering you the chance to try them all out for yourself and asking you to let me know what you think.
Just click the ADD TO CART button below and I'll have the free first edition of Yoga Burn Monthly and all 3 special bonus collections sent right to your doorstep.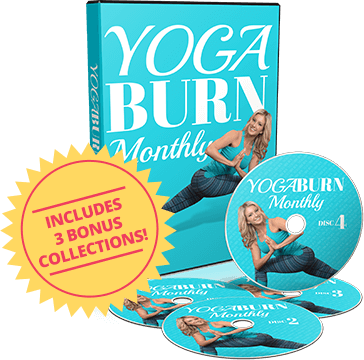 $37$0 + Shipping & Handling

Terms: Check the box above and hit the 'Add to Cart' button above to receive your 100% FREE collection of Yoga Burn Monthly. All that I ask is that you take care of your shipping. If you're super impressed with Yoga Burn Monthly and want to keep your membership, it will only cost $37 per month plus shipping and handling. You can cancel your membership at anytime. If you do not cancel your membership at some point within the next 30 days, your first payment will be processed 30 days from today just before your second Yoga Burn Monthly collection is sent to you. (Watch the video above to learn about everything you're receiving with Yoga Burn Monthly!)